Year of Combined Experience Among Our Painters
Meet The Best Painters In Transcona
Meet The Best Painters In
Transcona
At Perry Wellington Painting & Decorating, our goal is to start and maintain a long term relationship with our clients to be the one and only stop for interior and exterior painting needs in Transcona and the surrounding area
With accumulated practical experience since the company started in 2009, we offer an unparalleled level of skill, trustworthiness, and client service through our ownership and professional painters on staff.
We offer a proven system that is as meticulous as it is pleasant. Starting our projects with a walkthrough with our clients to ensure good communication to the prep work before paint application. Our mission is to professionally and efficiently complete your painting project and leave your space in perfect condition, just as we found it.
Every painting project we work on is our top priority while we are on-site until we fulfill our promise. We have high attention to detail, respect our clients in every way, keep open lines of communication and provide quality workmanship which earns us the reputation of Transcona's top-rated and top choice in residential and commercial painting.
As one of the top-rated interior Residential and Commercial painting companies in Winnipeg, we understand how professional interior home painting can play a significant role in enhancing the overall beauty of your property. You can trust us to take care of all of your interior painting needs. Whether you need us for a small job or a large job, we can take care of it all, both residential and commercial.
We work on small and large homes, condos, apartments, as well as commercial such as offices, retail stores, schools, hospitals, and restaurants. We are happy to serve whatever your needs are. Our knowledgeable, experienced, and passionate painters are always there to serve you with top-rated service and quality. Perry Wellington Painting and Decorating will make your interior of your house or commercial space one of the nicest calming spaces you could step foot in with a wow factor.
About Us
Since 2009 we have proudly serviced Transcona and the surrounding area. We have a strong reputation as one of the best in Transcona because of our commitment to providing the best quality one could expect and personal management by the ownership of our company.
Our Mission
Perry Wellington works relentlessly to give customers the most compelling painting experience possible. The one constant is our company's philosophy to offer the customer the best possible service, selection, quality, and value.
Who We Are
Perry Wellington Painting and Decorating offers both interior and exterior painting services. We employ more than 15 local painting professionals in Transcona, helping them and their families achieve a higher standard of living while providing homeowners with a fantastic painting experience.
Perry Wellington Painting and Decorating work with any interior surfaces which include but are not limited to
Wallpaper Removal And Application
Stipple Repair And Painting
In Transcona, we deal with some of the most extreme swings in temperature between the seasons. This puts a large amount of stress on the paint system. Repainting your exterior as well as doing frequent maintenance and repair to the exterior substrate on which the paint is secured to help to protect the substrate keep your home protected and pretty looking. This will help avoid costly repairs in the future such as stucco repair and carpentry and helps to prevent potential structural issues.
Perry Wellington Painting and Decorating can bring back to life almost any exterior surfaces which include but is not limited to
Aluminum And Metal Surfaces
Your home should be warm and inviting and put you in a good state of mind and put you at ease as well as show well to your guests. If that is not the case that is where Perry Wellington Painting & Decorating comes in. We can help improve you space by preparing and painting your interior home living space. Each area can incorporate colors and schemes that bring about the best mood for that space. The colors of a room will highly depend on the individual and their personality. Have trouble picking colors? No problem! We have a color consultant that is more than happy to help.
We do small paint jobs as well as large paint jobs. So whether it is a single room to paint or your entire home, we can help. Our painting methods and techniques incorporate high attention to detail and mindful techniques in applying paint in the right way to reach a great paint finish. We offer multiple finishes that you can choose from. We offer stain finishes both transparent and opaque as well as lacquer and faux finishes. If you require feature walls or stripes we offer that as well.
We specialize in older less common surfaces and substrates such as plaster and textured surfaces like stipple and of course the more common surfaces such as drywall. Substrates like metal and plastic while being less common are also surfaces we can paint with the proper preparation techniques and specialty primers.
Perry Wellington Painting and Decorating is experienced with all types of residential homes including
Is your home or business in need of a fresh coat of paint on the stucco? Painting stucco offers many benefits including but not limited to sealing out moisture, covering stains and discoloration, and filling hairline cracks.
Perry Wellington Painting and Decorating offers stucco painting services that can remove years of wear and tear while bringing the shine back to your stucco. It is great for adding longevity to your stucco and protecting it for many years to come.
Our painting process will eliminate cracks, discoloration, and if you need stucco repair we will take care of bulging, cracked, and missing stucco. We will have your property looking new in no time.
Transcona was named to commemorate the Grand Trunk Railroad which the town was built around. It was a separate municipality until 1972 when it became part of Winnipeg. The area is largely residential and working-class with some light industry. 
Transcona has a population of about 36,285 and includes several other neighborhoods including Melrose, Victoria West, Kern Park, Radisson, Kildare-Redonda, Canterbury Park, Meadows, Peguis, Grassie, Transcona South, North Transcona Yards, Transcona Yards, Regent, Transcona North, Dugald, St. Boniface Industrial Park, Symington Yards, and Southland Park, & more.  
Some Transcona attractions include the Transcona Historical Museum and Kildonan Place, Winnipeg's third largest mall. Transcona has approximately 36,000 people and hosts the city's largest casino, Club Regent Casino. It's home to the beautiful Harbour View Golf Course and Transcona Golf Club. It also includes Kildonan Place, the third largest mall in the city.
Several notable celebrities come from Transcona including Rod Black, Bradford How, & Canadian icon and cancer research activist Terry Fox. The area is home to 3 different major community clubs and the Transcona Nationals football team.
Perry Wellington Painting Services
We have been painting interiors from the beginning and specialize in providing as little disruption as possible while performing the highest quality prep, paint application, and clean up so that it looks like we were never there except for the new paint job
The exterior is the first thing that visitors, clients, and passers-by see and it should make a great first and lasting impression. We look forward to working with you to improve the exterior of your property to increase curb appeal.
We have worked in and on thousands of homes in Transcona over the past 10 years. Let us show you why we are a perfect fit to work with homeowners to help them improve the look and feel of their living space.
We can work on or in any possible structure you can think of. Our staff are sensitive to the needs of business owners and make sure that your staff, clients, and tenants are disrupted as little as possible.
Stucco is one of the most common exterior surfaces in Manitoba and that is why we specialize in exterior and interior stucco and textured surfaces to bring back to life a stained and tired-looking surface.
If you have a floor that needs brightening up chances are we are capable of painting it. We have a variety of products that suit almost all types of floors in both commercial and residential properties.
Transcona Painters – Frequently Asked Questions
What services does your Transcona painting company offer?
Our Transcona painters offer a range of services, including exterior and interior painting, stucco painting, drywall repair, wallpaper removal, and color consultation. They also provide preparation services such as surface cleaning, sanding, and priming as well as repair services.
How do I choose the right painting company?
To choose the right painting company, consider factors such as their experience, reputation, customer reviews, and pricing. Look for a company that has a proven track record of delivering high-quality results, uses quality materials, and offers a warranty or guarantee for their work.
How long does it take for a painting company to complete a project?
The time it takes for a painting company to complete a project depends on several factors, such as the size of the project, the complexity of the work, and the number of workers on the job. A small interior painting job may take only a day or two, while a large exterior painting project may take several weeks to complete.
Do painting companies provide estimates?
Yes, most painting companies provide free estimates to potential customers. An estimate will typically include a detailed breakdown of the services to be provided, the materials to be used, and the cost of the project. It's important to get estimates from several companies to compare pricing and services.
Are painting companies licensed and insured?
Yes, reputable painting companies are licensed and insured. Licensing ensures that the company has met certain standards for quality and safety, while insurance protects both the company and the customer in the event of accidents or damages during the project. It's important to verify that the company you choose is licensed and insured before hiring them for your painting project.
Is paint included in the estimate?
Yes, reputable painting companies will include the cost of pant in their estimate. If a painting contractor is asking you to buy your own paint, that may be a red flag.
What type of paint do you use?
As a professional painting company, we have access to commercial painting supplies. We use premium latex paints for most jobs, but have the option to use different types depending on the scope of the work. 
More About Transcona
​Transcona is a suburb of Winnipeg, Manitoba, Canada. It is located on the western edge of the city, on the banks of the Red River. The community is home to a variety of businesses, schools, and parks. Transcona is also home to the Transcona Shopping Centre, one of the largest shopping malls in Manitoba.
Population:  36,280 (2016)
Zip Codes: 
R2C 0H1

R3P

R3E

R3G

R3H

R3J

R3K

R3L

R3M

R3N

R2G 

R3R

R3S

R3T

R3V

R3W

R3X

R3Y

R3B

R3A

R2Y

R2X

R2W

R2V

R2R

R2P

R2N

R2M

R2L

R2K

R2J

R2H

R2C 

​

0J7
Sport Teams: Transcona Nationals Football Club, East End Community Club, Transcona Titans
Top Attractions In Transcona
Transcona's rich history and vibrant culture come alive at these top attractions.

Chicken Delight | Regent Ave W: Indulge in classic fried chicken and sides at this Transcona favorite.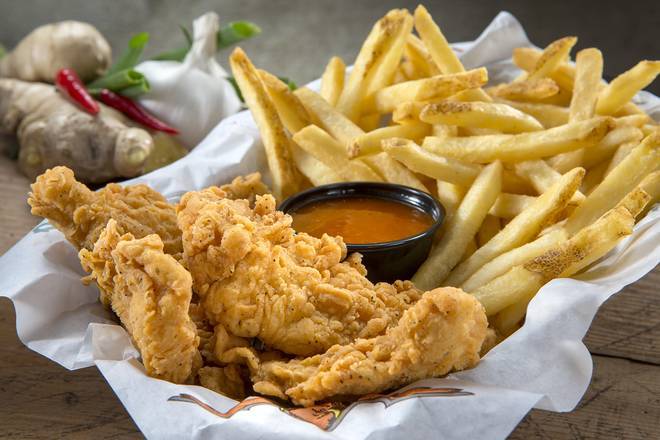 BMO Bank Of Montreal ATM: Get Quick And Easy Access To Your Finances At This BMO ATM In Transcona.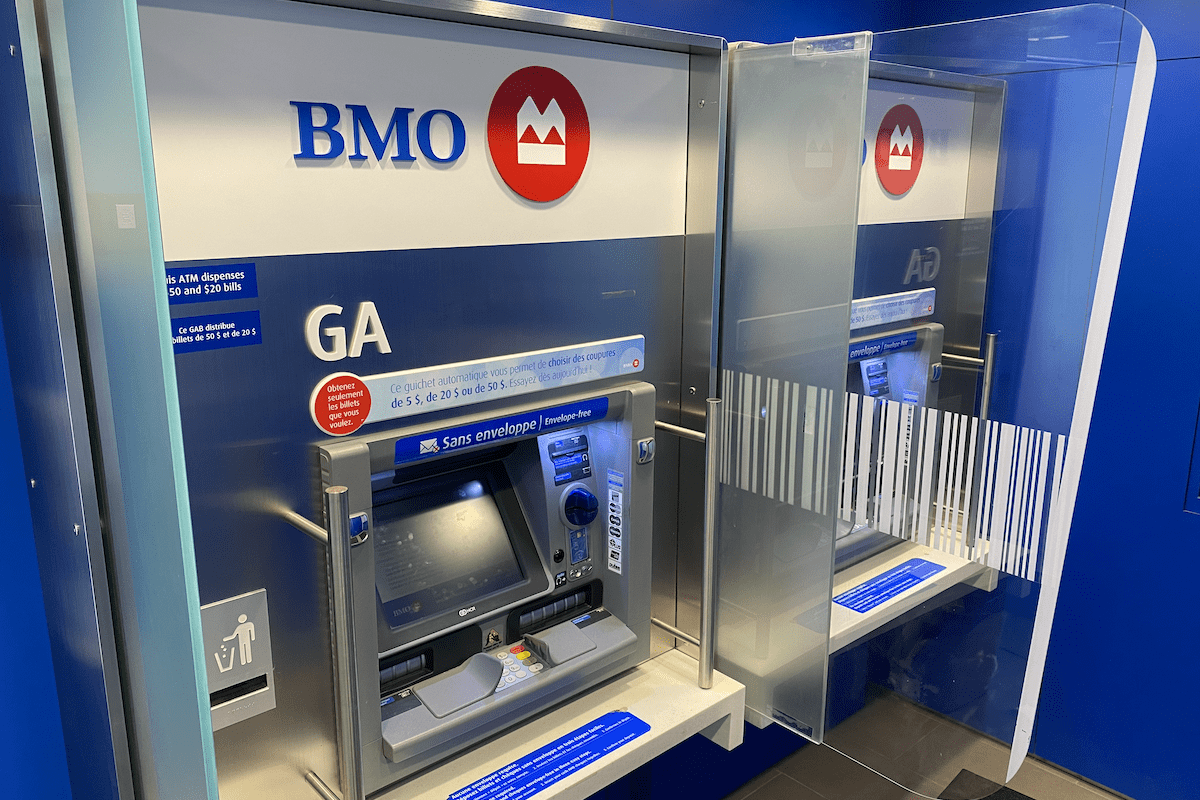 Transcona Veterinary Hospital: Your trusted source for compassionate and comprehensive pet care in Transcona.
NEIGHBORHOOD'S IN WINNIPEG, MB
More About Perry Wellington Painting
At Perry Wellington Painting, we take immense pride in transforming spaces into captivating works of art. As the premier painters in Transcona, our commitment to excellence, precision, and creativity sets us apart. Whether it's a residential haven or a commercial establishment, our skilled team specializes in breathing life into every surface we touch.
With a passion for perfecting every brushstroke, our "Painter In Transcona" services encompass a spectrum of possibilities. Our expert craftsmen understand that your space is a canvas waiting to be adorned with color and character. From sophisticated residential projects that reflect your unique style to enhancing commercial spaces with a professional touch, we've been a beacon of trust for years. Join us in reimagining the aesthetics of Transcona, one stroke at a time.
Driving Directions From Transcona To Perry Wellington Painting
What our customers say – a few of our many reviews
Long overdue review. There was close competition between the companies I looked into for the service, however Perry Wellington Painting came up on top, primarily the customer service and the price. The customer service from beginning to end was definitely the highlight, I was able to communicate with the owners even provided me with their direct numbers and are professional, friendly and receptive to how I wanted the painting done, they also advised me of what fixes were required before the exterior painting begins, and provided background why it is needed. Referred me a carpenter who I also received excellent customer service from. Workers on site were also friendly and professional, once completed the lead supervisor made sure I was content and happy with the end result, and listened to my request for some retouches and sharpening paint lines. Wife and I were very happy with the results. I highly recommend them, there are many more positive experiences, but will drag my review longer. Thank you for your service.
Monique Levesque-Pharoah
2022-06-14
Perry Wellington painted my mom's house. It's an older house and they made it look brand new. While I kept adding to the list of what we wanted painted on very hot summer days they did so responsively and professionally. Would use their services again. Monique
darcie koshelanyk
2022-06-09
Highly recommend Perry Wellington Painting. They made our house painting project a very positive experience. From the initial conversation with Tom to the final inspection with Christian, every single person we interacted with during the project was exceptional. After we received the quote from Rick, he patiently answered every single question we had. Lloyd did a great job of keeping us up to date on the schedule and he was super fast about returning emails. The guys who prepped and painted our house did a fantastic job. They were all very personable and respectful and when they left, we didn't know they were even here – other than the fact that our house looked waaay better. They took everything with them – including the empty bottles and cans from the water and pop I offered them! Seeing Christian the very next day to do his inspection was very impressive. He offered to fill the holes where the old mailbox and numbers were and re-painted the boards. He was very accommodating. and even talked to my neighbour about a paint problem she was having. She said it was not the answer she was hoping for but she got great advice and totally appreciated the honest answer.
Dennis Olivier
2022-05-31
W e were more than satisfied with the quality of workmanship . The preparation completed by Oswaldo prior to painting our home was exceptional. We highly recommend Perry Wellington to anyone looking to have the exterior of their home painted.
Professional work. Got lots of compliments from neighbours. Did refer to friends who were really pleased with the work and the workers. Very respectful employees. After a year the work they have done is still looking good.
Perry Wellington Painting did a fantastic job on our century old home. Tom our estimator was a pleasure to deal with and the crew that were sent were great. Will be using them for future interior projects. My sister and another neighbour have used them in the past and were so happy with their work as well!
Amazing! From the beginning of the project to the end! The Perry Wellington team were professional, knowledgeable and went over and above what was expected of them...not to mention, their price was reasonable. I highly recommend them and they are the ONLY painters I would go to!
Transcona Painting Services and Areas Served
Our Transcona Painting Services
Areas We Serve